The Christ Church Cathedral reinstatement represents an investment in the future of Christchurch and Canterbury.
We are focused on delivering a rebuild project that is cost-effective in every way possible. We're doing this by remaining flexible and open to alternative solutions, looking for ways to overlap work, strengthening as many walls in place as possible (rather than deconstructing and reconstructing), providing multiple work faces so if problems are encountered at one, resources can be redeployed from another, and creating collaborative project delivery arrangements focused on value for money, innovation and productivity.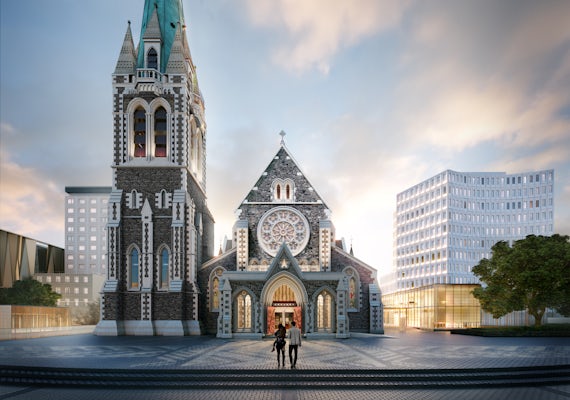 The current projected cost of the project is $158.8m made up of:
| | |
| --- | --- |
| Concept Design & Stabilisation | $19.4m |
| Main Cathedral & Tower Strengthening & Reinstatement | $108m |
| Visitors' Centre & Cathedral Centre | $13.6m |
| CMIF & Shareholder Costs | $17.8m |

To date, funding for the project is confirmed at $106.2m and the shortfall of $52.6m is being met via a comprehensive and robust fundraising strategy that will involve both national and international campaigns.
Read more about how you can support the project here
Support Us