The reinstatement of Christ Church Cathedral is being delivered by the charitable company Christ Church Cathedral Reinstatement Limited (CCRL). Working together with shareholder Church Property Trustees (CPT) they create a solid foundation for reinstatement.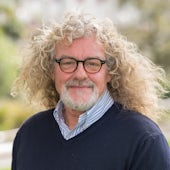 Mark Stewart MNZM
Chair, CCRL
Mark Stewart MNZM has had a life long involvement with the Christ Church Cathedral.
He is a successful businessman and a passionate community advocate. Mark has been involved in a number of philanthropic community and building projects which include the Christchurch City Mission, the Hororata Community Trust and the Antarctic Heritage Trust which he Chairs, not to mention heavy involvement in sport and other community charities.
As Malaysian Honorary Consul, Mark was in the centre of the earthquake crisis and understands personally the significance of rebuilding the Cathedral as a beacon of recovery for the city.
Professionally, over a 40 year period, Mark has been a director of a number of listed and private entities across a number of industries from electrical, plastics, healthcare, animal nutrition and farming.
He is is looking forward to bringing life back into the Cathedral and rejuvenating the Square, Christchurch's spiritual heart.
CCRL Directors
Lindsay Crossen, Bishop Peter Carrell, Steve Wakefield, Bryan Pearson, Catherine Boyer
Rt Revd Bishop Peter Carrell
Chair, CPT
The Right Reverend Dr Peter Carrell is the ninth Bishop of Christchurch. Before being ordained bishop in February 2019, he was Director of Theology House and Director of Education for the Diocese of Christchurch; Archdeacon for Pegasus and East Christchurch (2018); Archdeacon for South Canterbury (2014–2018); and Archdeacon for Mid Canterbury (2015–2018). Ordained deacon 1986, priest 1987, and serving his curacy in the Parish of Shirley, Christchurch, he has served as a parish priest and as a theological educator in the Dioceses of Nelson (1993–2010) and Christchurch (1987–90, 2010–2018). Peter is a member of the General Synod of the Anglican Church in Aotearoa, New Zealand and Polynesia.
CPT Trustees Robert Bijl, Simon Courtney, Peter Flannery, Mrs Sammy Mould, Dr Corin Murfitt, Steve Wakefield, Chris Wilson, Sue Sullivan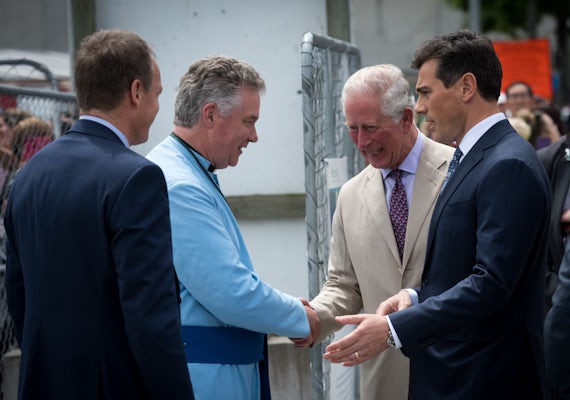 Reinstating the heart of Christchurch and opening the Cathedral doors will once again allow the Dean of Christchurch, The Very Reverend Lawrence Kimberley, to welcome all faiths and none back into the Cathedral. While we are reinstating Christ Church Cathedral for information on Cathedral services, please visit the Transitional Cathedral website for details.
The Cathedral Chapter - Rev'd Mark Chamberlain, Rev'd Mandy Neil, Rev'd Helen Roud, Rev'd Ben Truman, Rosemary Allison, Anthony Hughes-Johnson, Carole Muir, Malcolm Rickerby.
Click here for more information
Image: Dean Lawrence Kimberley meeting HRH The Prince of Wales